HOSES


Manuli Rubber Industries has established a worldwide market recognition for superior performance, reliability, long lasting durable products, specific applications in heavy duty working conditions and high-tech protections range.
GENERAL HYDRAULICS
UNIVERSAL HOSE RANGE
meeting or exceeding the main International Standards (SAE, DIN, EN, ISO).
EXTREME HOSE RANGE
TRADITIONAL
ISOBARIC
SPECIAL APPLICATION
Designed to guarantee superior performance, extremely exceeding the standards in terms of:
Temperature resistance
Abrasion resistance
Flame retardant cover properties
Pressure resistance
Ozone and weather resistance
Flexibility, compactness and lightness
Or specifically designed to satisfy demands of most demanding applications in heavy duty working conditions.
HOSE PROTECTIONS
High-tech protections range for hoses and piping, dedicated to heavy demanding applications.
WATER CLEANING & BLASTING
Hose (and fittings) range for hobby and/or professional water cleaning and blasting applications
DRILLING
Hose (and connectors) for drilling applications
MINING
Manuli Hydraulics offer a full mining hydraulic programme for fluid power applications
REFRIGERATION HOSE RANGE, ASSEMBLIES AND KITS
Reinforced rubber hoses, fittings & hose assemblies for air conditioning and mobile refrigeration systems.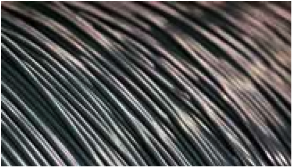 FITTINGS


The crimped fittings range is composed of more than2000 references meeting the most common internationalstandards (SAE, DIN, BSP, JIC, ORFS, etc.) and specificrequirements set by important OEMs. The Manuli fittings range thanks to the new eco-friendly zinc plating treatment (Cr6 free) has improved corrosion resistance. All MF2000 and MF3000 fittings are made from solidstock (without welding, if not written).
The crimped fittings range includes:
MULTIFIT TYPE (MF)
High-tech swaged fittings is the MRI universal solution for wire spiral and braid hoses, which offers a simple and cost effective solution aimed at reducing production, distribution and assembling costs.
INTERLOCK PLUS TYPE (ILP)
This solution guarantees maximum reliability for very high pressure wire spiral hoses in heavy-duty applications.
XTRALOCK TYPE (XL)
The fittings concept designed for ultra high-pressure hydraulic power lines and water blasting applications.
BLASTLOCK TYPE (BL)
Fittings suggested for waterblasting applications.
PUSH LOCK TYPE (PL)
The insert solution for low pressure applications without the need for swaged ferrule.
EASY FIT
The threadless termination end fittings with plug-in connection for an easy installation in rescricted spaces.
PRECRIMPED TYPE (MF 3000)
The fittings range with pre-crimped ferrules, corresponding to the US standard requirements.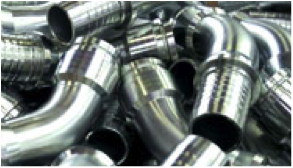 QUICK COUPLINGS


Q.safe is Manuli solution for connect and disconnect two parts of a hydraulic system Fastly, Easily and Safely. Each Q.Safe series grant connection and disconnection between machine and its implements, also providing seal against leakage in both situations of connection and disconnection. All series are provided with an environmentally friendly Cr3+ (trivalent chrome) surface coating for an excellent resistance to corrosion, exceeding the ISO 4520 requirements (salt spray resistance: 240 hours for white corrosion and 400 for red corrosion). Accessories, spare parts kits, check valves and quick couplings direct hose integration complete the product range for more than 700 references.
Manuli Hydraulics Q.Safe are suggested for the following application fields.
Agriculture and Forestry
(tractors, trailers, harvester machines).
Quick couplings according to ISO 7241-A standard connectable in whatever pressure conditions:
MQS-A and MQS-AF, MQS-N in case of no pressure in the hydraulic line.
MQS-AP, MQS-AFP, MQS-AFM, MQS-AFB, MQS-ARM and MQS-ARB in case of pressure in one or both the hydraulic lines.
Quick couplings for hydraulic braking systems: MQS-VB according to ISO 5676 standard, MQS-VS.
Flat Face Quick couplings according to ISO 16028 standards: MQS-F, MQS-FP, MQS-FS.
Screw-type couplings: MQS-SG, MQS-SGR.
Quick couplings for diagnosis according to ISO 15171-1 standard: MQS-D.
Quick couplings "direct hose integration": MQS-DHI.
Construction equipments and utility vehicles
(excavators, skid steers loaders, wheel-loaders, hydraulic tools and dump trailers):
MQS-A, MQS-AF, MQS-N, MQS-B
MQS-F, MQS-FP, MQS-FS
MQS-SG, MQS-SGR
MQS-D
Screw type couplings for very high static pressure: MQS-SC
Screw type couplings for extreme working conditions: MQS-SH
Wing nut screw type couplings: MQS-ST
MQS-DHI
MQS-CV, MQS-CVC
Mining (drilling):
MQS-A, MQS-N,
MQS-F
MQS-SG, MQS-SGR
MQS-SC
MQS-SH
MQS-CV, MQS-CVC
Industry:
MQS-F
MQS-SH
MQS-B
MQS-D
MQS-DHI
MQS-CV, MQS-CVC
All products are manufactured and assembled in our facility, 100% of quick couplings are subjected to severe quality controls:
100% visual check
100% functional test
100% air sealing test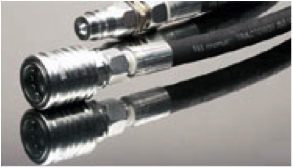 HYDRAULIC ASSEMBLIES


Manuli Rubber Industries offers a special hose assemblies range designed to satisfy demands of specific applications in heavy duty working conditions.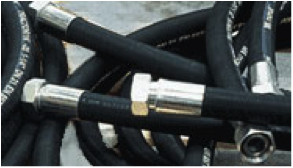 ACCESSORIES


Manuli Rubber Industries, thanks to its experience in the hydraulic fluid connectors sector, has developed a strong, easy to install, and high-tech hose protections range for hoses and piping.
Manuli hose protections are dedicated to heavy demanding applications and when the environment and safety policies are key factors to prevent injury, fluid jetting, abrasion or hose bundling. Hose protections reduce downtime and maintenance cost. The range meets all safety requirements of international specifications such as ISO, EN and SAE.
The hose protection range Made in Manuli consists of:
PROTECTION SPRINGS – PS
black or yellow polyethylene, basic line spring guard
service temperature: -40°C to +90°C; -40°F to +194°F
recommended to protect hoses from abrasions and wearing with external parts in construction, agriculture and forestry machineries applications
MINING PROTECTION SPRINGS – MPS
black with red lines, thermoplastic spring guard, MSHA (flame retardant) and FRAS (electrical antistaticity) approved
service temperature: -40°C to +90°C; -40°F to +194°F
recommended for severe mining applications, for both hose bundling and protections when high abrasion and tough environment condition resistance are requested
HT PROTECTION SPRINGS – HTPS
black polyamide, high temperature line spring guard
service temperature: -40°C to +120°C; -40°F to +248°F
recommended for hoses proximity to hot surface when long durability, high temperature environment, flexibility and high abrasion resistance are requested
TEXTILE SLEEVES – TSL
black polyester, high abrasion resistance textile sleeve
service temperature: -50°C to +100°C; -58°F to +212°F; temperature peaks up to +140°C / +284°F
recommended to protect the working environment from sudden fluid jetting (jetting energy breaking) of the hydraulic hose and the hose from abrasion
FIRE SLEEVES – FSL
orange silicon sleeve with one braid of glass fibers
service temperature: -60°C to + 260°C; -76°F to + 500°F
recommended for hydraulic hose applications suffering for very high temperature sources and thermal irradiation such as siderurgy, foundries, glassworks, railways industries.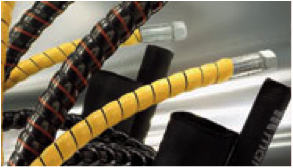 PRODUCT RANGE
Hose assemblies for high and very high pressure hydraulics systems
Hose assemblies and hose kits for mobile refrigeration systems
Wire spiral reinforced rubber hoses
Wire braid reinforced rubber hoses
Textile braid reinforced rubber hoses
Reinforced thermoplastic hoses
Metal fittings
Quick couplings
Staple-lock adaptors and fittings for underground mining applications
Assembling machines
Other fluid connectors