Graco Lubrication Products
Extend Equipment Life
Maximize Performance
Minimize Downtime
With Graco automatic lubrication systems you get:
Increased productivity—Longer machine life and reduced downtime
Reduced operating costs—Reduced repair labor and component costs
More efficient lubrication—Small, carefully controlled amounts when needed
Graco System Components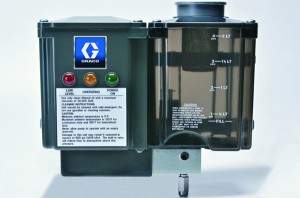 Metering is the heart of the system
Accuracy, reliability and durability–all designed into Graco metering devices.
Long-runs, high psi, continuous lube…whatever your lubrication requirements, Graco has you covered.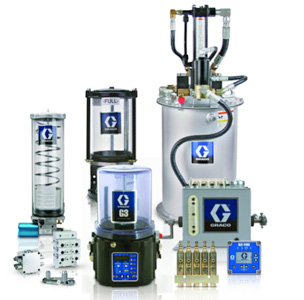 Controllers to keep you informed!
If control is what you need, Graco has time- or cycle-based controllers for any application. Choose the monitor you need for cycle completion, high system pressure, low lube indication, low pressure and more!


Monitoring and detection accessories to complete your system
Graco supplies a wide variety of high quality accessories to complete your system. Choose from simple shut down devices, low level switches or blow out discs for high pressure detection or performance indicators.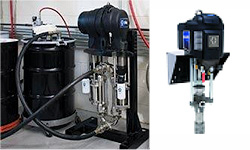 Pumps with muscle to do the job right!

If you need a pump, Graco makes it! The Graco line-up includes pumps for grease and oil with a wide variety of outputs to handle everything from your smallest to your largest jobs.




John Deere 870 Excavator/Graco Grease System