Ward's Recognized by Kidde
Ward's Hydraulic Services Ltd. has been recognized by Kidde Fire Systems as being their largest dealer in North America for Off-Road Fire Suppression Systems.
Authorized distributor for KIDDE KVS vehicle systems for Mining, Construction and Forestry
Recipient of Top Sales for all of North America 2005
Recipient of Top Sales in North America for Vehicle Systems 2006
Recipient of Top Sales in Canada for 2008
View More Details – PDF


Our fully certified designs protect the largest Hydraulic Shovels and Haul trucks in the world.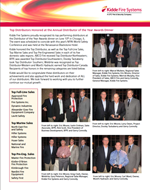 Utilization of state-of-the-art Infra-Red Detection and dual action/dual agent fire protection systems helps keep valuable down time financial losses to a minimum.
Ward's is proud of its unprecedented past in working with Kidde fire systems and in stating that Ward's has installed, serviced and maintained more of these systems than any other company in North America over the past 12 years.
Not only did Ward's work directly with Kidde and other manufacturers during the R&D cycle that led to the creation of these innovative concepts; Ward's was also the most involved and committed distributor from the beginning when it was first determined that an entirely new approach had to be taken to properly protect large-scale mining equipment. Ward's has an impressive track record as well after designing and installing more than 600 complete Kidde fire systems on a wide range of mine equipment in western Canada, including the largest of its kind in the world. Ward's installed Kidde fire systems have detected and immediately extinguished fires on dozens of pieces of equipment over the 12 year span without a single loss due to fire. In addition to attending to a very large market in the Fort McMurray region, Ward's client base includes those involved in central and southern Alberta and northern British Columbia. Ward's was recently also selected to be the supplier of an engineered Kidde system for what was said to be the newest and largest dragline in the world in central
It is Ward's firm position that there is no other fire system manufacturer in business today that can provide a complete fire protection package for large-scale mining equipment that in any way compares to the high level of efficient protection as that afforded in a Kidde designed system.
Complete design, installation, service and repair of:
Dry and Wet Chemical Systems
Clean Agents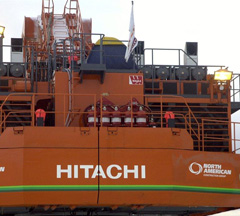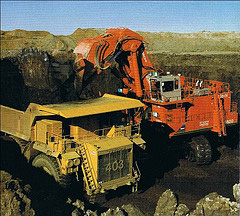 Service and Repair of:
FM2000
CO2
FE13
Novec
Argonite and Industrial Systems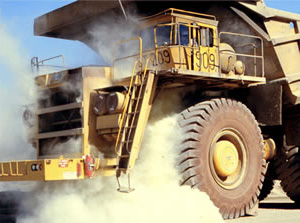 For more information please contact one of our offices to speak to a sales team member. See picture gallery for more.